Watch this video to hear why everyone loves playing pickleball. It is a great way to exercise and enjoy social time with friends. Becoming a member of USA Pickleball is a great way to engage with the pickleball community.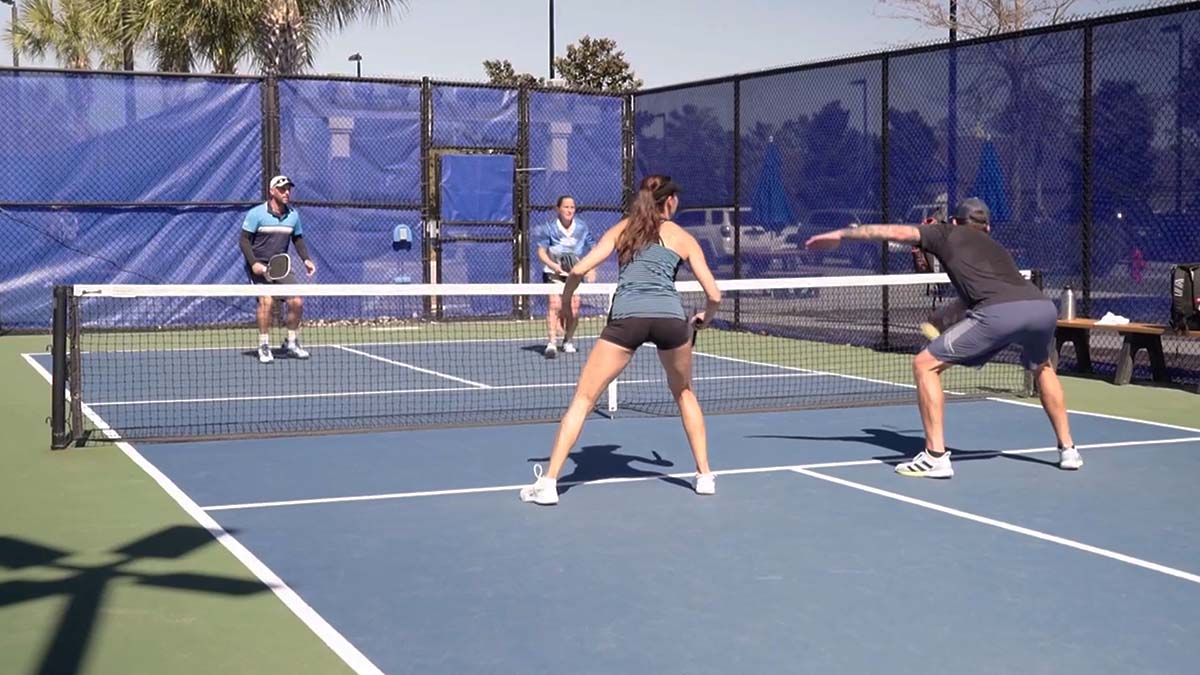 Pickleball is a racquet sport that anyone can play and provides a great way to exercise and socialize with friends! Pickleball is easy to learn and can be played for fun or as a fast-paced, competitive game.
Need an introduction to your local pickleball community? Use USA Pickleball's Places to Play map to find indoor and outdoor facilities in all 50 states.
Up your game or cheer on those who've taken it to the next level. Find complete info on upcoming tournaments with USA Pickleball's Official Tournament Calendar.
Keep our community growing! Find coaching and mentoring opportunities, learn how to donate, or even become an ambassador.