STAY informed. STAY connected.
Be a part of the exciting future of pickleball! USA Pickleball's membership is comprised of people who, just like you, share a passion for our great game!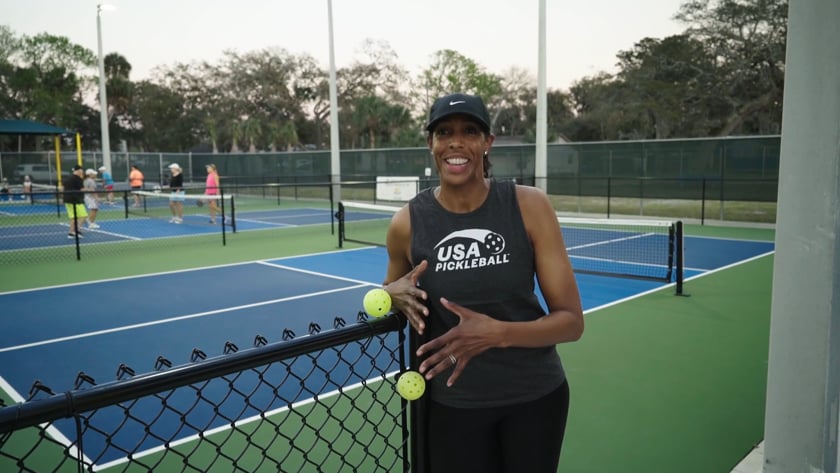 JOIN A COMMUNITY:
Join our fun, social, and friendly community
Get exclusive member access and content
Get involved as an Ambassador, coach, and/or referee and be a part of the growth
MEMBER DISCOUNTS:
Free Pickleball Magazine & eNewsletter
Discounts on select Official USA Pickleball apparel
$20 OFF on the USA Pickleball Portable Net
Exclusive discounts on Travel, Dining, Entertainment, and More
COMPETE IN TOURNAMENTS:
Get your official USA Pickleball player rating
Participate in sanctioned tournaments
Receive athlete medical coverage at all sanctioned events that you play in
Exclusive Member Benefits
Consumer Cellular
Day One
BioFreeze
Neo G
ZELUS
SHEFIT
Learn, share, and level-up. Become a part of this fast-growing community.
1 Price
All Ages
1YR
3YR
5YR
$35
$95
$150
Your Membership Supports:
USA Pickleball is a non-profit and the official national governing body for pickleball in the U.S. The mission is to promote the development and growth of pickleball. Your membership helps support growing youth and adult programs, maintaining rules and equipment standards, developing club, league and educator programs, and increasing participant opportunities in sanctioned events.
The vision is to be a part of the Olympic & Paralympic Movement. Please join today, be a part of this fun, social, active community, and know that your membership supports one of the fastest growing sports in the U.S. Thank you!